Our Story
Producing exceptional programs in Puerto Rico since 1992, Group Services, Inc. (GSI) is proud to be the Island's premier Destination Management Company. GSI's focus on quality, customized service delivered with hands-on involvement from our knowledgeable staff has earned GSI the title of Puerto Rico's largest DMC.
Our hands-on involvement starts at the top, led by our President and Executive Vice President, Saul Tanal and Nancy Matos.
An exceptional team of Account Executives are right beside them, guiding all phases of program development and operation, from event pre-planning, to on-site operations, through final billing; one contact, from start to finish. GSI provides an un-paralleled and unique service benefit in the DMC industry!
GSI believes in a solid business structure and dedicated staff.
Knowledge and experience, paired with a cohesive operations team, is essential to our company's success and our client's success. This belief drives our company to invest in our infrastructure and staff so we can deliver top-notch service for each program we manage.
We are also proud to announce that GSI has been named an Accredited Destination Company, meeting the ADMC's standards and criteria indicative of being a "highest quality destination management service provider".

As Puerto Rico's only DMC with offices at the San Juan airport, along with a nearby 25,000 square foot warehouse, our readily available resources, versatile staff, and creative special events team have the ability to serve your event with ease and innovation, whether it's for 10 guests or 1,000 guests.
"We are proud of our great team", explains Executive Vice President, Nancy Matos. Consider us "Your Puerto Rico Connection." We're ready to assist with planning your organization's next exciting and creative event!
Saul and Nancy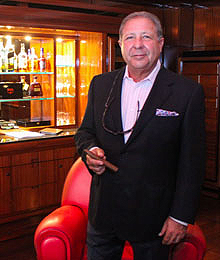 Saul Tanal
President
Contact Saul
Saul was raised with a passion for travel, so it was no surprise that he would be the founder and president of a premier DMC. He is a native of Turkey who spent his college years in Michigan then decided to make the long leap south to Puerto Rico into a tourism industry venture. Thus, Group Services, Inc. (GSI) was born! His passions include traveling, golf and great food & drink! If he is reading, the book is probably thought provoking science fiction or an intricate cold war espionage novel. He looks forward to yearly trips to Turkey where we spend time visiting with friends, swimming, taking small road trips and eating delicious Turkish cuisine.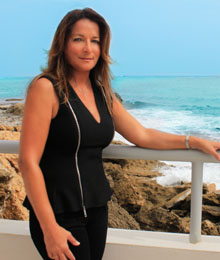 Nancy Matos
Executive Vice President
Contact Nancy
With a degree in Tourism, Nancy started her career as travel agent for Liberty Travel in Boston. She relocated to her native Puerto Rico, and worked as a meeting planner for American Express. As a seasoned meeting, event, and travel professional, with over 25 years of experience to match, Nancy's expertise delivers consistent results to GSI. Understanding the needs of corporate meetings/events, she leads and mentors a team of over 40 employees, instilling principles of creativity, value, and goal driven programs. Nancy spends her free time cooking from new recipes, trying new restaurants, traveling and spending time with family and her two rescue beagles.